LOOKS
for your every mood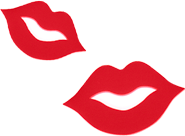 CREATE A PERFECT
WIDE-EYED CAT'S EYE LOOK!
Brush and fill your brows
with Sourcil Précision.

Use the Palette Les Nudes to add
subtle colour to your eyes.

Add a flick using Eye Catching
Liner on the flat side.

Follow your lash line
with Eye Catching Liner.

Get the wide-eyed look with
Eye Catching Volume Mascara.

EVERYTHING YOU NEED FOR THIS LOOK