ABOUT US
BOURJOIS STORY
Bienvenue backstage! Want to know more? Read on to learn the unique STORY of our brand's theatrical origin and the VALUES that have been with us since 1863, discover how we've been helping empower LES FEMMES and find out more INTERESTING FACTS about Bourjois and our products.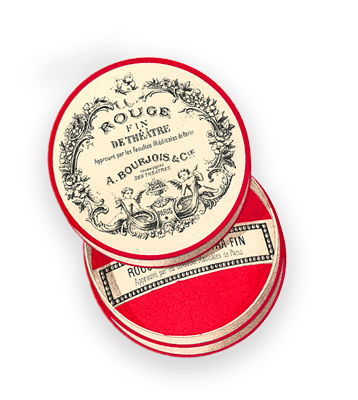 Our story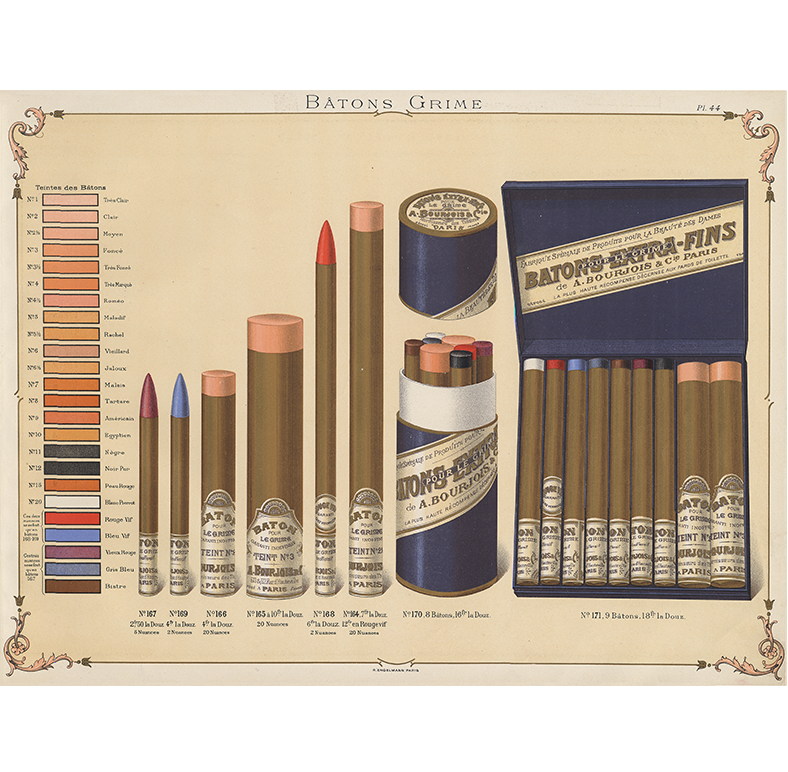 IT ALL STARTED IN 1863
The first creations were waxy makeup sticks in many colours, with amusing names like Jealous or Lovesick, specially created for theatre, by Joseph-Albert Ponsin a great cosmetologist.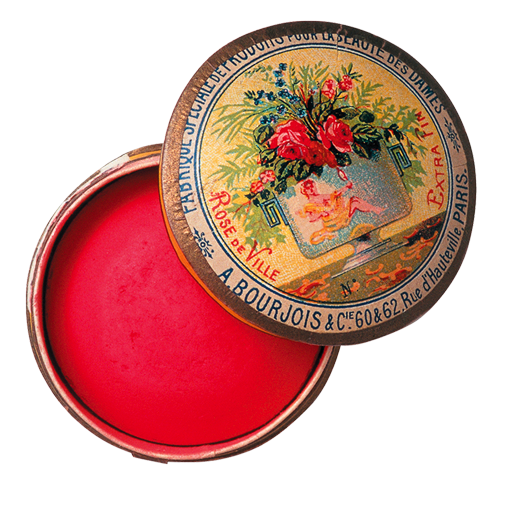 THE LITTLE ROUND POT BLUSHER
The same year, Bourjois developed a specific baking process: Combine a specific amount of powder and water, delicately mix it, pour it into rounded moulds and put it in the oven to bake. So the first "Little Round Pot Blusher" was born, which would go on to become the symbol of BOURJOIS.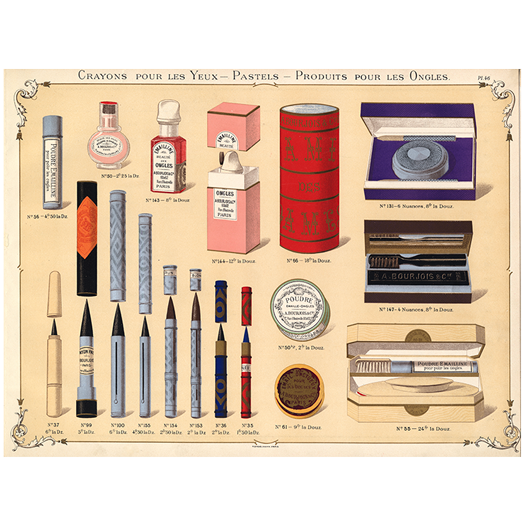 FROM THEATRE ROOTS TO GRAND PUBLIC
In 1879, the Bourjois cosmetic offering broadened rapidly; the quality and variety of this makeup brought success that extended beyond the inner circle of actors and actresses.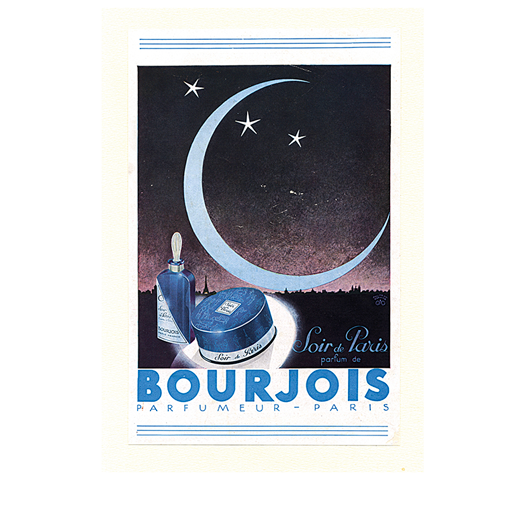 BOURJOIS THE PERFUMER, CREATOR OF "MON PARFUM" IN 1924, "SOIR DE PARIS" IN 1928
The amber, floral and spicy scent of "Soir de Paris", designed by Ernest Beaux, came in a midnight blue bottle that is highly valued by today's collectors. In the United States, the name "Soir de Paris" became "Evening in Paris" and was an overnight success.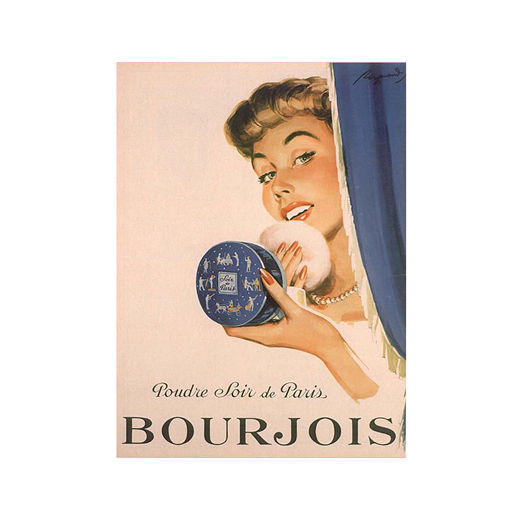 FROM 1950
The brand focuses on makeup and further refines its formulas to bring the best quality products to the market. They attract a young clientele who succumbs to the latest innovations: jolicils eye shadow, faithful red lipstick, waterproof mascara…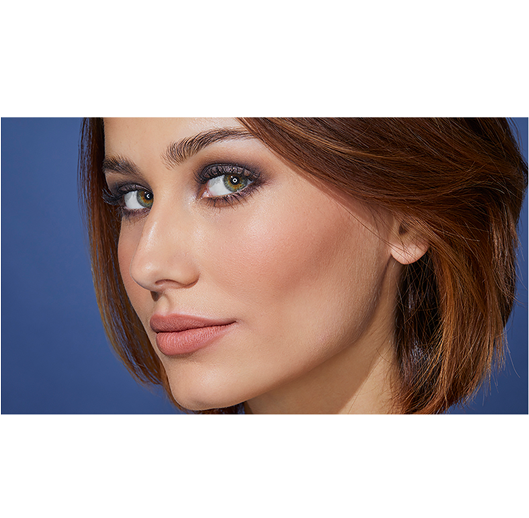 BOURJOIS PRESENTLY
Bourjois is present in about 78 countries and over 25 000 retail outlets. The brand continues to empower women to discover effortless Parisian beauty.
BOURJOIS AND LES FEMMES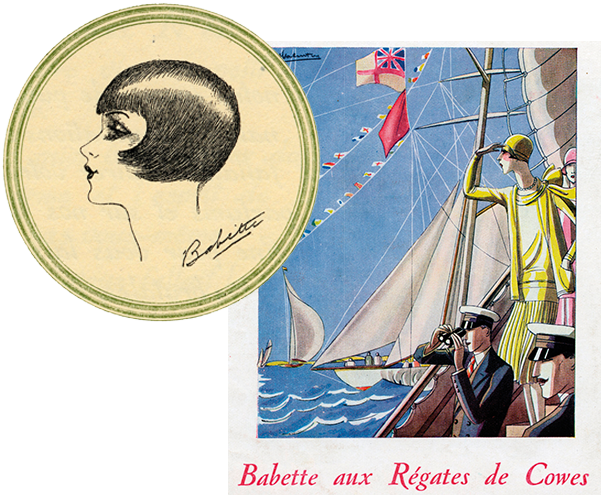 FROM BABETTE TO TODAY'S PARISIAN
In 1924, Bourjois created a stir by using an imaginary muse: Babette. This attractive, opinionated and independent Parisian brought joie de vivre and humor. Through her illustrated adventures, she guided women in the art of effortless beauty. Inspired, Parisian women started to reinvent the definition of beauty in their daily lives. Bourjois epitomises Parisian beauty and the enjoyment of makeup.
BOURJOIS SUPPORT FOR THE EMANCIPATION OF WOMEN
During the roaring twenties, when women demanded independence, Bourjois shared a new outlook on beauty. Makeup was no longer about hiding flaws; it was about showcasing your personality through beauty.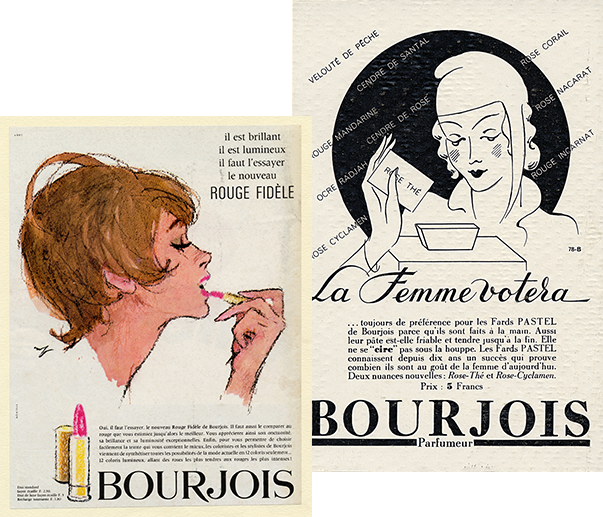 Did you know?
Our blushes are baked in an oven, just like macarons.
Ernest Beaux (perfumer) who created "Soir de Paris" also created "Chanel N° 5".
All our colour shades are play on words (Abrico'dabra – Don't pink of it – Marshma'wow…)
Bourjois was a perfumer beginning in 1890. Among the best known: "Manon Lescaut" (1907), "Mon Parfum" (1924), "Kobabo" (1936), "Mais Oui" (1938), "Ramage" (1951), "Glamour" (1953).
Bourjois has created many perfumes including Stephanie de Monaco's fragrance.
The history of Bourjois lies in Parisian theaters and cabarets. Blushes and perfumes were created for actresses by comedian Joseph-Albert Ponsin from his own apartment!
We match all of our packaging to the exact product shade.
The java rice powder is launched in 1879. It is an immediate success. 2 million boxes a year are sold in the world!
In 2001, Bourjois invented the first double ended mascara called « Coup de théâtre » refering to the brand theatre roots. One tip was for length, the other for volume.